Dance for Life 2020
Article by Louise DeVos | September 23, 2019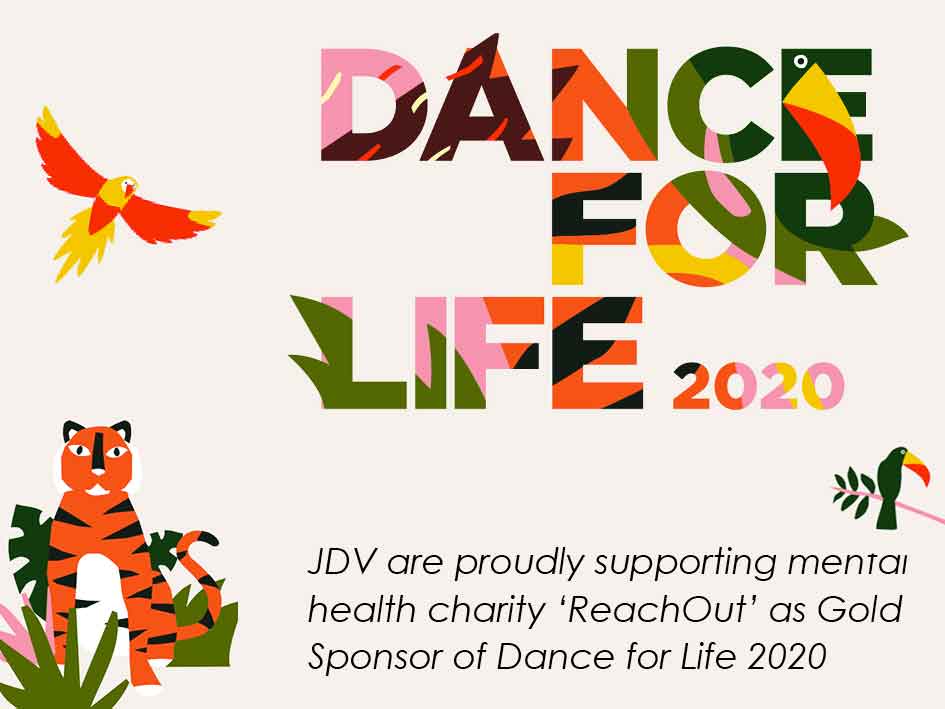 JDV Projects are delighted to be supporting Dance for Life as a Gold Sponsor again this year.
Dance for life is an entertaining and memorable event where teams from leading Australian design firms combine their energy and creativity to compete, all in the name of charity.
ReachOut is an inspirational online platform that is dedicated to providing assistance to young Australians who are struggling with mental health issues, depression and stress by providing them with practical tools and advice to enable them to cope with whatever life throws at them.
Luckily for everyone, fit-out companies do not get to dance but by committing to a Gold Sponsorship, JDV Projects get to support our key design partners as they undertake lots of practice schedules in addition to the long hours they work. As well as delivering refreshments to some of the practice sessions to make sure the energy levels remain high, our team will be organising a host of fundraising events in the lead up to the main event to be held at the UNSW Roundhouse in March 2020.
This years' jungle theme is sure to bring out the best costumes and inventive choreography and is not to be missed.
If you'd like to support one of the competing design teams, visit this website at Dance for Life. By supporting this worthwhile cause, you can be sure that your money will make a difference to a young Australian in need of support.
Published
September 23, 2019